New BMW SUVs in Devon, PA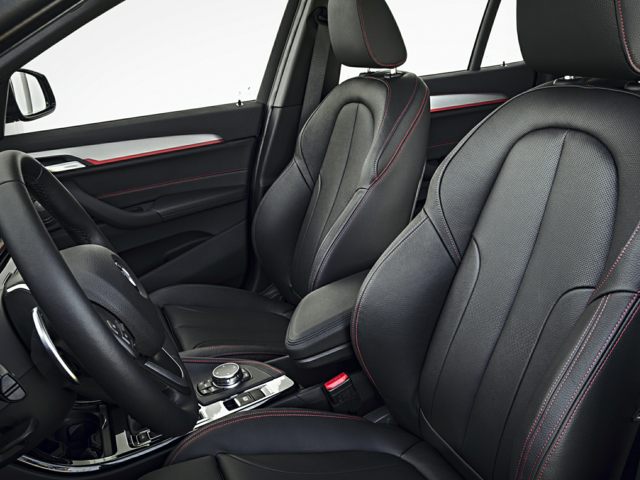 New BMW SAVs for Sale at BMW of Devon
Whether you're looking for a new luxury vehicle that can transport the entire family around Devon comfortably, one to give you greater versatility on your outings or one to continue to fit your needs even as they change down the road, we invite you to find the new BMW SAV model that's right for you at BMW of Devon. BMW SAV models differ from the traditional SUV because they're Sport Activity Vehicles, not utility vehicles. This means they integrate athleticism with the larger size, providing you with the same performance that you know and love from smaller BMW vehicles, only with more size for greater capability. With so many different new BMW SAV models to choose from, we know we have a model that's right for you. To make your decision easier, we're going to address some commonly asked questions, allowing you to find the model that fits your needs best in no time.
What Are the Different BMW SAV Models?
BMW X1: The BMW X1 is a compact luxury SAV, but don't let that fool you, it offers plenty of space for passengers and cargo alike. The X1 shines thanks to its stylish good looks, impressive performance and handling, state of the art features, and attractive price tag.
BMW X2: The X2 shares many similarities with the X1, but offers a more unique, coupe-like styling. The X2 features the same standard engine as the X1, but offers an upgraded choice for more precision and performance.
BMW X3: The new BMW X3 goes head-to-head with many competitors in its class and comes out on top thanks to its agile handling, rear-wheel drive availability and high-tech features integrated throughout.
BMW X4: The new BMW X4 is the larger version of the X2, offering the same coupe-look design, only with greater athleticism under the hood.
BMW X5: The BMW X5 is the SAV that started it all, offering ample space for passengers and cargo alike, all without sacrificing the legendary BMW performance.
BMW X6: Again in line with the styling of X2 and X4, the new BMW X6 adds more sport to the X5 performance, giving you an option between a six-cylinder or V8 engine to fulfill all of your driving needs around Villanova and King of Prussia.
BMW X7: The new BMW X7 is a large, full-time three-row SAV that doesn't hold back on athleticism and performance. It's a great fit for large families and those who have cargo to haul around Wayne and Berwyn.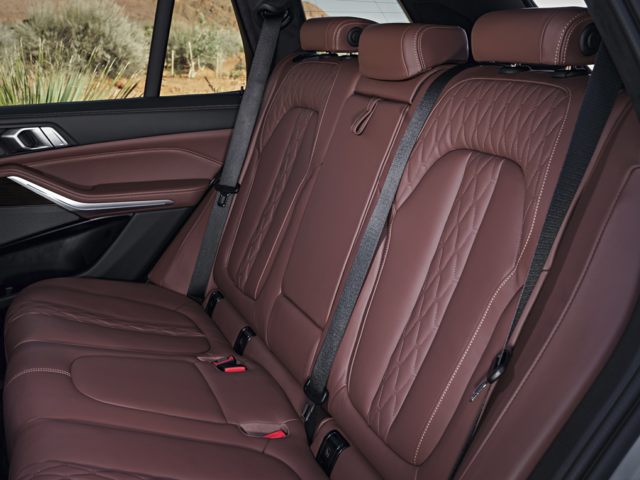 Why is a BMW SUV Called ans SAV?
BMW X models are called BMW SAVs because they're made for activity, not utility. Every model is focused on providing you with the same level of engagement, athleticism and enjoyment that a BMW car would, only with more space to take on your favorite activities.
What is the Largest BMW SAV?
The new BMW X7 is the largest BMW vehicle available. It offers three-row of seating for up to seven passengers, allowing you to fit the whole family on your trips around Malvern, without giving up the sporty performance that you love.
What is the Smallest BMW SAV?
The BMW X1 is the smallest BMW SAV model, offering a compact design while still delivering ample space for cargo and passengers. Beyond being the smallest, the X1 is also the most affordable SAV model.
Find the New BMW SAV Model That's Right for You at BMW of Devon
When you're ready to find the new BMW SAV model that's right for you, we invite you to join us at BMW to explore our entire selection of new BMW X models in person and test drive your favorite vehicles to find our which one is the best fit for you. Check out our always changing selection of  new BMW specials to see if you can take advantage of loan and lease savings on your dream vehicle.<
Make an Inquiry