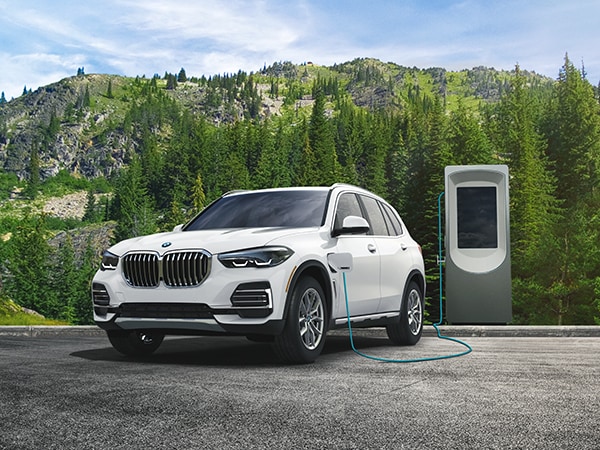 Luxury and savings.
Larger vehicles and better gas mileage.
Those might sound like oxymorons, and at one time they were, but not anymore. Case in point – the 2023 BMW X5 plug in hybrid.
In the 20+ plus years since the X5 was first introduced, this mid-size luxury SUV has become the segment's popularity symbol. Combing practicality with elegance, the X5 sets the standard with its good looks, comfy seating, generous cargo room, and smooth driving performance.